Profitable Practice Mastery Course Starts Feb 3, 2021!
Being profitable in practice is essential. Why? Because if you cannot maintain a profitable practice, then you can't provide quality health care to your patients/clients. BEING PROFITABLE ISN'T JUST ABOUT INCOME! profitability also means proficiency, efficiency & the ability to have more time to grow your practice Growth, and pursue personal interests.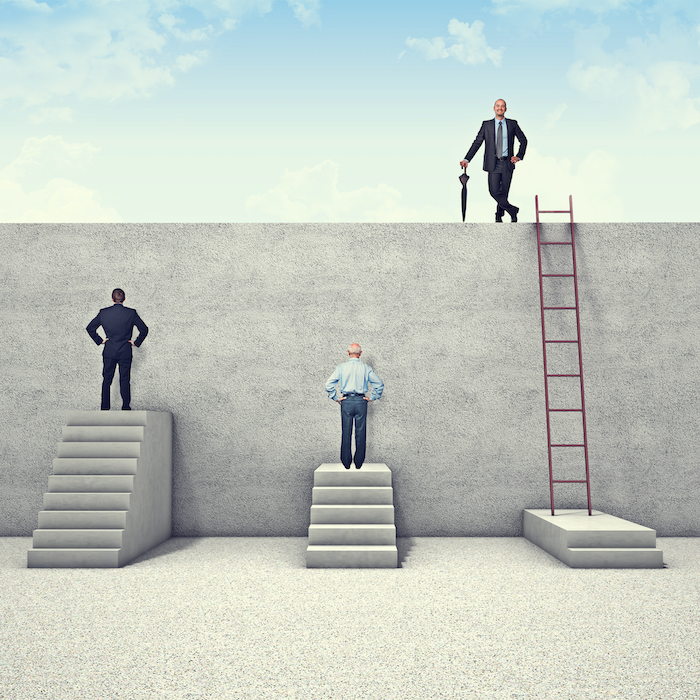 If you are like most health practitioners, your time and energy is focused on helping your patients and clients with their health issues. Of course, this is a tremendous asset to your local community and is probably the reason you went into the field of health care. However, there often is little time left for outside personal interests or even avenues to grow your practice beyond your local area.
Rising inflation, increased state and federal regulations, insurance reimbursement problems, etc., also put a strain on many practitioner's abilities to explore other areas of interest. In short, it is easy for a health practitioner to be trapped for years in the cycle of trading hours for dollars and sacrificing their own well being.
The changing health care environment in the United States is challenging for many practitioners, but also provides an opportunity for growth in new areas. Also, new technologies can be utilized to allow practitioners a means to expand their sphere of influence beyond their local region. Finally, a motivated and forward thinking practitioner can now utilize proven strategies to not only increase their profitability in practice through direct patient and client interaction, but create systems that generate residual income to fully maximize profitability.
Through this increased growth in business, it is possible to change course in personal and business life for greater professional success and more personal achievement.
This course will give you the tools you need to quickly implement successful strategies for practice profitability and show you how to make more income while working less and increasing more time for other personal and/or professional pursuits.
Become More Efficient & Profitable
With The Profitable Practice Mastery Course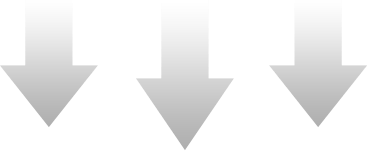 The Profitable Practice Mastery Course from Dr. Kurt Woeller and his marketing team will teach you what you need to know to streamline your practice, dominate the search engines, and make your practice more efficient and profitable, giving you the income and time to do what you want.
Whether you have a practice you would like to grow, or are starting your own practice, this course will provide you with the tools and training to build a profitable, healthy practice.
Integrative Medicine Academy's 

Profitable Practice Mastery Course


Teaches You What You Need To Know To Successfully


Streamline & Grow Your Practice
This Course Will Teach You:
STREAMLINE YOUR OFFICE

How to maximize your office staff's efficiency, using the right forms, documents and communication tools to simplify the workflow, and educate patients so they are ready for you when you see them.

CREATE AN AUTOMATED SUBSCRIBER LIST

How to create and manage a constant, consistent flow of qualified, prospective patients coming into your practice.

BECOME AN EXPERT IN YOUR FIELD

Patients want to know they are going to the best possible provider. We help you raise your awareness level above your competition, so that you are the first choice, the one who is booked solid.

HOW TO TURN YOUR WEBSITE INTO AN AUTOMATED, ONLINE HEADQUARTERS

Is your website merely an "online brochure?" It can be so much more! Turn that website into a lead generation source, an information distribution vehicle, a patient portal, and the hub of your practice.

HOW TO DOMINATE THE SEARCH ENGINES

Is your website invisible on Google, Yahoo, and other search engines? Buried down on page 35 when you search for it? We'll show you how to get to the top of the search engine rankings, WITHOUT a costly Adwords campaign!

USING VIDEO MARKETING TO PROMOTE YOUR PRACTICE

Video is a fantastic way to promote your practice as well as yourself! We'll show you how to simply and inexpensively create your own videos, set up your channels on YouTube, etc., and most important – how to set up the Meta Tag information so your videos get high rankings, too!

MASTERING SOCIAL MEDIA

Even if you've never heard of Twitter, Facebook, Instagram or YouTube, we'll show you everything you need to know to run a successful social media campaign – or how to oversee someone else doing it for you!

WHERE AND HOW TO FIND THE EXPERTS TO HELP YOU IMPLEMENT EVERYTHING

We realize you probably don't personally have the time to implement everything you'll learn from this course, so we'll show you where and how to find the right people and tools to help you for little or no cost.

HOW TO GENERATE NEW REVENUE STREAMS OF PASSIVE INCOME

We'll show you how to create new revenue streams for your practice that keep money coming in–even when you're out of the office!

CREATE THE LIFESTYLE YOU WANT, WITH THE INCOME AND TIME TO AFFORD IT

At some point, trading your hours for dollars – even if there are a lot of them – starts wearing on you. Stop being a slave to your office, and create a practice that works around your lifestyle, rather than the other way around!
We've Jam Packed Everything Into This 6 Module, Profitable Practice Mastery Course To Flatten Out The Learning Curve, So You Can Quickly & Successfully Incorporate These New Tools and Techniques To Grow Your Practice!
Look At Everything You'll Get With The Profitable Practice Mastery Course:
Live, Weekly Webinars

Weekly webinars (6 total) with Dr. Woeller and his Marketing Team on their specific topics of expertise. Each webinar is presented LIVE, and recorded for later viewing-when it's convenient for you!

Brandable Office Documents

Office documents, templates, treatment protocols, patient handouts, etc. Many of these documents are open-access (brandable), which means you can use with your own logo, information, etc. to be used within your practice. The course materials are meant to make the process of integrating what you've learned quick and easy.

Webinar Lesson Slides

Color slides in PDF format for all lectures, as well as printouts that can be used during the webinars for note-taking.

Certificate of Completion

A Certificate of Completion For Profitable Practice Mastery is issued after successful completion of all modules.

Extended Access to Resources

You will have access to all materials on the website for 1 year from the end of the course.
Profitable Practice Mastery Will Show You How To Maximize Your Office Efficiency, Automate Your Inbound Leads, & Monetize Your Practice.
You've Got Questions? We've Got Answers...
What Is The Profitable Practice Mastery Course?

The Profitable Practice Mastery Course is a 6 Module intensive, online course presented by Dr. Kurt Woeller and his Marketing Team. This is really two courses in one. One part of this course will teach you how to create your niche and market yourself, your practice and your expertise. The other part of this is to modify the structure of your practice so that you are maximizing revenues while reducing personal time invested. It's the systems, tools and elements that you'll need to automate your practice, streamline your processes and improve profits.

Who Is This Course For?

The Profitable Practice Mastery Course is specifically designed for those looking to expand their practices, looking to start a new practice, or looking to generate new revenue streams in order to change their practice to better suit a desired lifestyle. The lecture material and support documentation are geared to quickly get your practice to the next level.

Do I Have to Have Some Other Type of Training Before I Can Participate?

No. You do not need to have had any training prior to participate in this course. You will find that this course provides everything you need, from the new practitioner, to one who has had a practice for years.


Can People Outside The United States Participate In This Course?

Yes.  The course will be taught in English. This course is available worldwide, so long as you have access to a computer, reliable internet connection, and a good understanding of the English language, this course is for you.

What Will I be Able To Do Once I Have Completed The Profitable Practice Mastery Course?

This course will provide you with detailed information about streamlining the workflow and staffing of your practice, as well as teach you how to properly set yourself up online for maximum exposure. You will learn how to create a website that is a dynamic marketing and education tool, as well as how to get that website to the top of the search engines. You will also learn how to set yourself apart from your competitors, and become an expert in your field.


What Happens if I Miss or Cannot Make The Scheduled Live Webinars?

Each webinar will be recorded and posted on the website, so you can view it at your leisure. Therefore, you will never be without that week's recorded information.


Do You Provide Lecture Material & Other Patient/Client Forms That Can Be Used in Practices?

Yes. Lecture slides, course material, including office form templates, program examples, etc. are offered through this course.
Why Wait? Sign Up Now! Limited Space Available.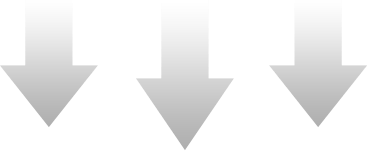 Profitable Practice Mastery Course Starts Feb 3, 2021!
Profitable Practice Mastery Course
$1,970
Join Now!
10+ Hours of LIVE Webinars
Extended Access to Course Materials
Downloadable Course Materials - Color Slide pdf's, Office Forms & Documents, Patient Program Examples, Clinical Intake Questionnaire, & Resource Lists.
Early Bird Discount
$1,470
Join Now!
SAVE $500!
Act Now! Extended Through  1/14!
10+ Hours of LIVE Webinars
Extended Access to Course Materials
Downloadable Course Materials - Color Slide pdf's, Office Forms & Documents, Patient Program Examples, Clinical Intake Questionnaire, & Resource Lists.
You are protected by our 100% money back guarantee
Full 100% Money Back Guarantee...

No Hassle, Money Back Guarantee
We are so sure you will love this Integrative Medicine Academy training course, that we will give you your money back if you don't agree it was well worth the cost.  Dr. Woeller and his team are dynamic and inspirational speakers and teachers, and are gifted with the ability to breakdown complex concepts and put them into easy-to-understand pieces. We are so confident that you will enjoy this training course, that we offer a No Hassles, No Problems, Money Back Guarantee. Basically, if you don't like it, we don't want your money! Enroll in the program. After the first module, if you're not completely satisfied by what you've received, simply send us an email within 7 days after the delivery of Module 1, and we'll give you a full refund on the course.